democracyCo is a leader in democratic reform in Australia.
We use deliberative approaches to help government's and communities to reform together: achieving sustainable policy.

Living Darwin 2030
City of Darwin's 'Evolving Darwin Towards 2020 Strategic Plan' established the vision and goals that have guided what the City of Darwin does to create a better city. The current plan finishes in 2020.  They are now planning for the future; aiming to establish a plan that will guide services, programs and projects through to 2030.
The City of Darwin wants your help establishing the directions that we need to pursue to create a better city in the future, by participating in the Living Darwin Summit.
If you have received an invitation to contribute to the Living Darwin Summit please RSVP here.
 
People's Policy on Children's Wellbeing: FINAL POLICY
A group of randomly selected community members have created a policy to 'keep children safe at home'. It is intended that this Policy will be adopted by all parties contesting the South Australian State Election.
FINAL POLICY
For a simple summary of the Policy click here.
To find out more about the people who developed the policy and how they did it, the method summary will give a good overview. Our full approach is detailed on this page
If this inspires you to want to learn how to run a people's policy in your state or country, please register here or email us direct and we will be in touch with training opportunities.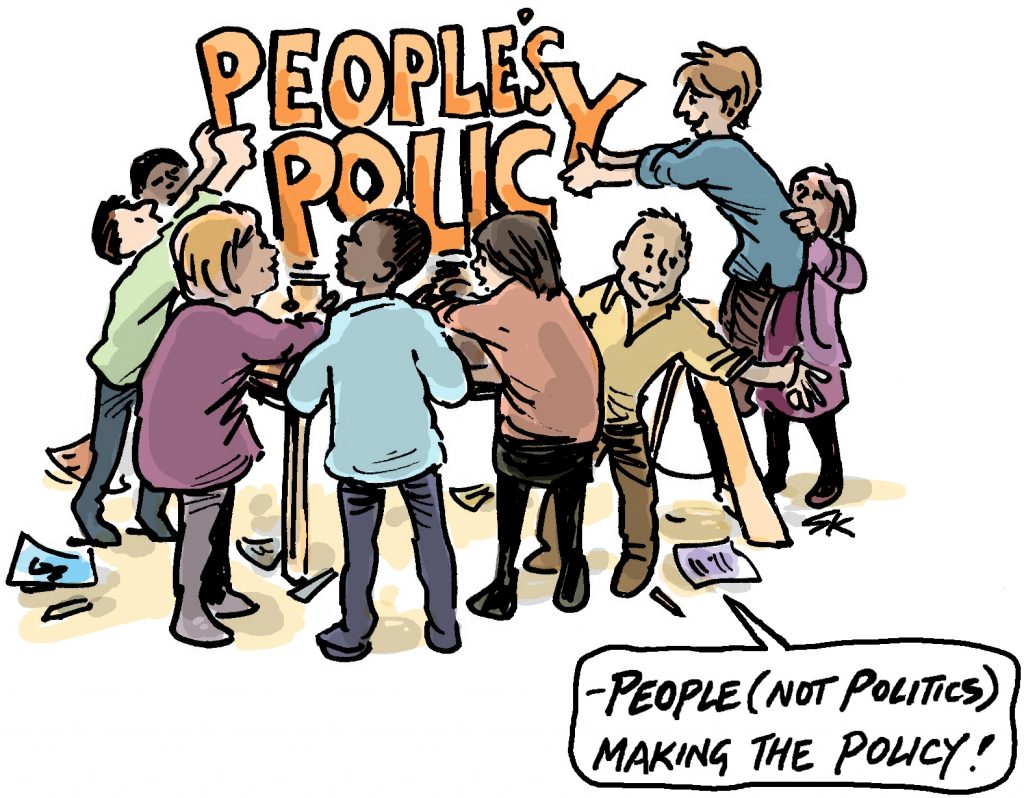 Thinking of getting involved?
Being a part of the process can be hugely rewarding. Here's what one of our jurors said about their experience...
I eventually wound down from an experience that I do not think I will ever forget. Thank you for your hard work during this most challenging process and your incredible facilitation. This Jury was a huge group with high emotions and opposing views - it was a credit to you in the way you handled yourselves and the group.
     Juror, Nuclear Waste Storage Citizens Jury 2016.