We support people, governments and organisations to develop robust policy

People's Policy on Children's Wellbeing: Survey
A group of randomly selected community members have created a draft policy to 'keep children safe at home'. They want to hear what you think and they have created a survey to seek your input into this critical policy area for South Australia's future.
LEARN MORE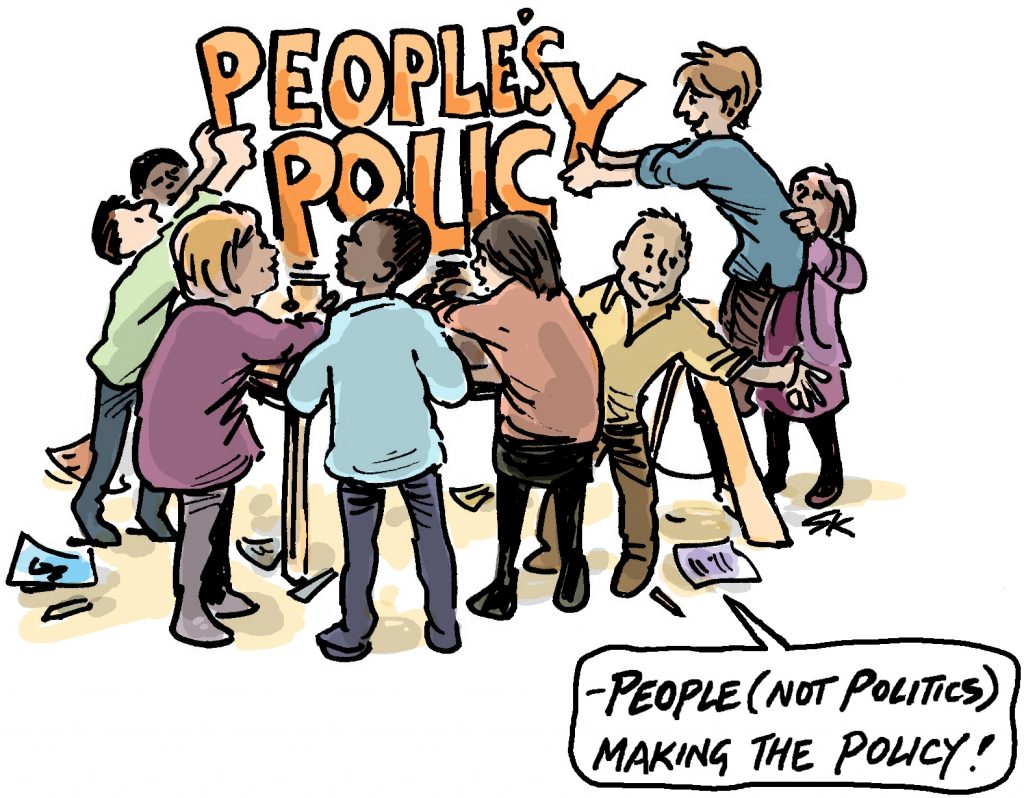 Thinking of getting involved?
Being a part of the process can be hugely rewarding. Here's what one of our jurors said about their experience...
I eventually wound down from an experience that I do not think I will ever forget. Thank you for your hard work during this most challenging process and your incredible facilitation. This Jury was a huge group with high emotions and opposing views - it was a credit to you in the way you handled yourselves and the group.
     Juror, Nuclear Waste Storage Citizens Jury 2016.