democracyCo is a leader in democratic reform in Australia.
We use deliberative approaches to help government's and communities to reform together: achieving sustainable policy.

Canberra: Playspaces Forum
If you are interested to be part of the Participatory Budgeting Forum to allocate $1.9m towards play spaces in Canberra head to our  RSVP page
to learn more.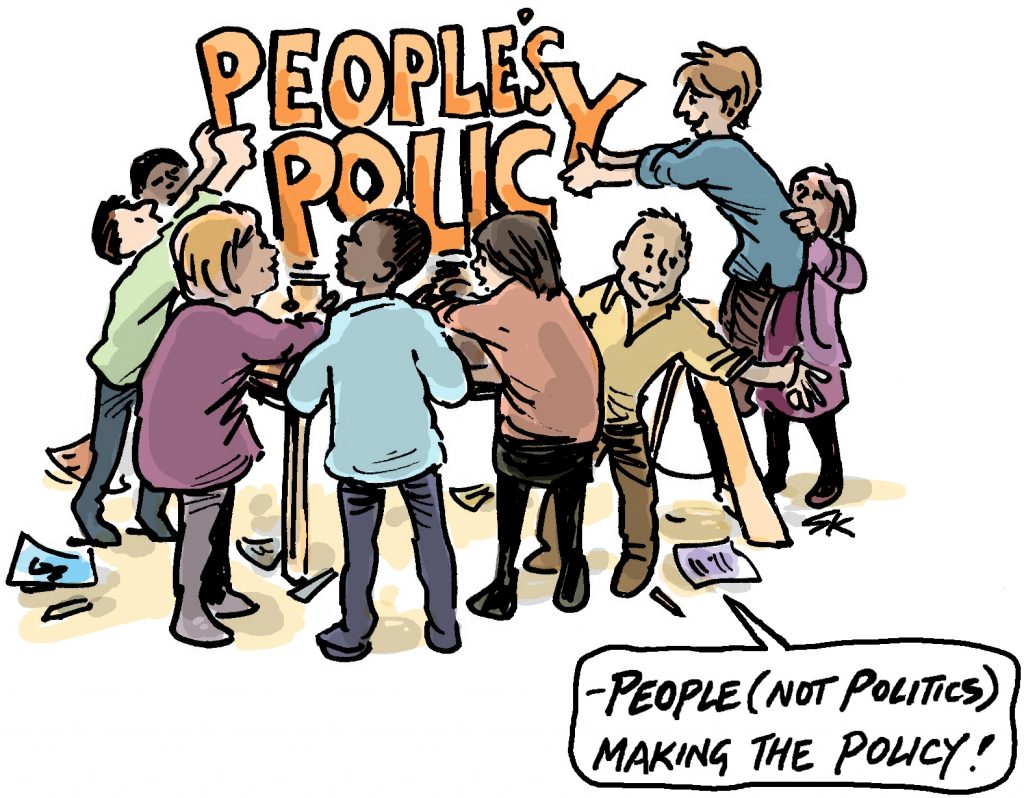 People's Policy on Children's Wellbeing: FINAL POLICY
A group of randomly selected community members have created a policy to 'keep children safe at home'. It is intended that this Policy will be adopted by all parties contesting the South Australian State Election.
FINAL POLICY
For a simple summary of the Policy click here.
To find out more about the people who developed the policy and how they did it, the method summary will give a good overview. Our full approach is detailed on this page
If this inspires you to want to learn how to run a people's policy in your state or country, please register here or email us direct and we will be in touch with training opportunities. 
Thinking of getting involved?
Being a part of the process can be hugely rewarding. Here's what one of our jurors said about their experience...
I eventually wound down from an experience that I do not think I will ever forget. Thank you for your hard work during this most challenging process and your incredible facilitation. This Jury was a huge group with high emotions and opposing views - it was a credit to you in the way you handled yourselves and the group.
     Juror, Nuclear Waste Storage Citizens Jury 2016.