We support people, governments and organisations to develop robust policy

The new frontier of Democracy: People's Policy on Children's Wellbeing
We want SA to be the best place for our children. We want them to live safely and happily in their own homes and communities. However, unless more is done to support families and communities (to better care for and protect children and young people) this is not possible.
LEARN MORE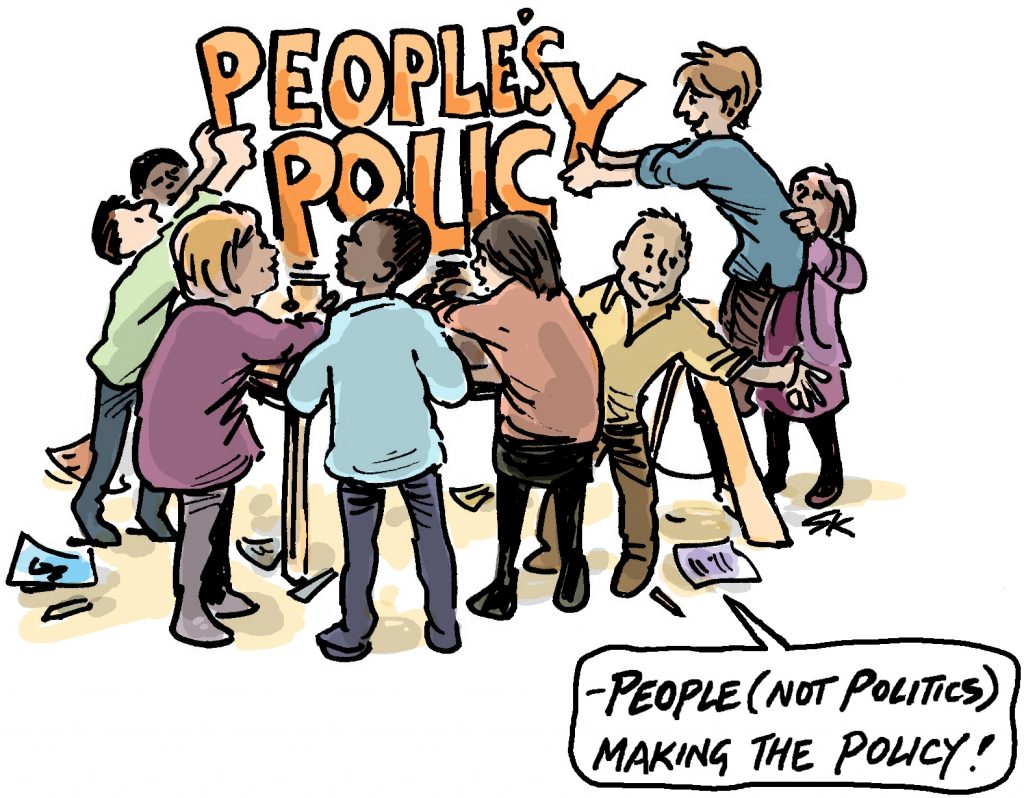 Thinking of getting involved?
Being a part of the process can be hugely rewarding. Here's what one of our jurors said about their experience...
I eventually wound down from an experience that I do not think I will ever forget. Thank you for your hard work during this most challenging process and your incredible facilitation. This Jury was a huge group with high emotions and opposing views - it was a credit to you in the way you handled yourselves and the group.
     Juror, Nuclear Waste Storage Citizens Jury 2016.