democracyCo is a leader in democratic reform in Australia.
We use deliberative approaches to help governments and communities to reform together.
Trust is on the decline...
Our world faces wicked economic, social and environmental challenges. We need to address these if we, as global citizens, are going to be successful, healthy and happy into the future.
We at democracyCo have noticed that it has become increasingly difficult for governments to address these challenges for a range of reasons, most of which are outside of their control. As a society we are becoming increasingly polarised, making it difficult to find solutions that immediately appeal to the majority of citizens. Trust in government, media, industry and even NGO's is on the decline. Indeed, it is fair to say that trust in any institution is on the decline.
We are an Australian innovation! We take an integrated approach and use a range of techniques drawn from the community engagement, public policy and market research fields. At the core of our approach is a form of political inquiry known as deliberative democracy. Using a combination of techniques, we design processes that assist governments to move forward in addressing the problems they, communities and industry face.
Showcase Project: People's Policy on Children's Wellbeing
A group of randomly selected community members have created a policy to 'keep children safe at home'. This Policy was adopted (in whole or in parts) by all parties contesting the 2018 South Australian State Election.
FINAL POLICY
For a simple summary of the Policy click here.
To find out more about the people who developed the policy and how they did it, the method summary will give a good overview. Our full approach is detailed on this page
If this inspires you to want to learn how to run a people's policy in your state or country, please register here or email us direct and we will be in touch with training opportunities.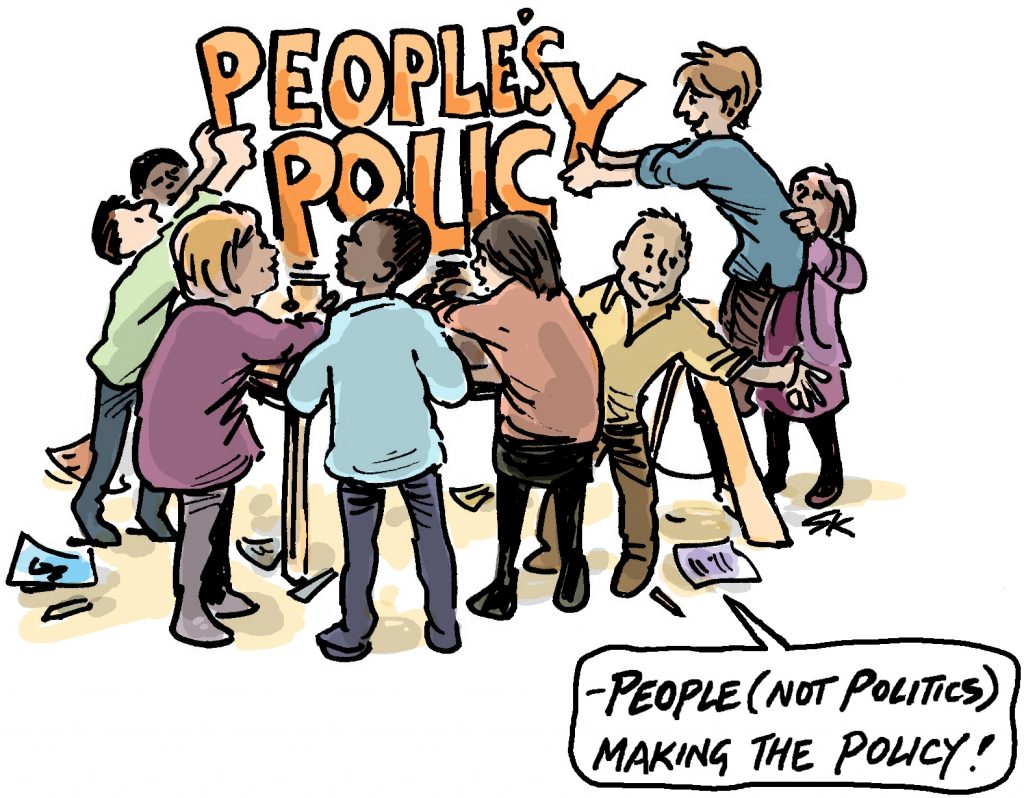 Thinking of getting involved?
Being a part of the process can be hugely rewarding. Here's what one of our jurors said about their experience...
I eventually wound down from an experience that I do not think I will ever forget. Thank you for your hard work during this most challenging process and your incredible facilitation. This Jury was a huge group with high emotions and opposing views - it was a credit to you in the way you handled yourselves and the group. Juror, Nuclear Waste Storage Citizens Jury 2016.